ALA has established a methodology for assessing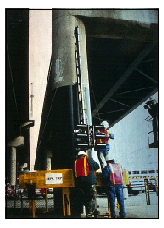 lifeline performance and identifying actions to reduce their risk. With a process in place to identify and quantify hazards and assess damage states for specific systems, ALA is beginning a new phase of operation.

ALA is now soliciting, funding, and managing specific projects that will improve or extend industry practices in the design and construction of utility systems (electric power, gas and liquid fuels, telecommunications, water, and wastewater) and transportation systems (highways, waterways, rail, ports, and harbors).

The end products are incorporated into national consensus guidelines developed through American National Standards Institute (ANSI)-approved standards developing organizations (SDOs).

Each consensus document will have a "home" in an SDO. This will ensure that the documents will be reviewed and updated on a regular basis and will remain current with respect to new hazards data, system performance evaluation procedures, and changes in society's acceptable levels of risk.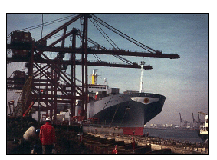 Consensus documents based on the ALA process provide:
| | |
| --- | --- |
| | Guidance to lifeline owners and users for determining acceptable performance levels. |
| | Performance assessment procedures. |
| | Mitigation alternatives. |
| | Long-term update of guidelines within the private sector. |